The foundation of success of any organisation lies in its team - especially early hirings shape the company's culture tremendously. Future.preneurship connects career starters with innovative companies for internships.
We support with recruiting and training, so that you have an unforgettable and lasting learning experience during the internship.
<!- TIMELINE ITEM -!>

Application Phase: Companies

11 February - 20 March, 2019

Interested companies apply by handing in their short job description.
Applications are reviewed and selected as program spots are limited.
The chosen companies and their open job positions are accessible online by March 11th.

Missed the deadline? Drop us an email.

<!- END OF TIMELINE ITEM -!> <!- TIMELINE ITEM -!>

Application Phase: Students

11 March - 22 April, 2019

Interested students apply for the program and the listed job openings.
Applications are then being reviewed and selected carefully as program spots are limited.

Missed the application deadline? Leave your contact here to get informed for the next edition.

<!- END OF TIMELINE ITEM -!> <!- TIMELINE ITEM -!>

Matching Phase

23 April - 31 May, 2019

Selected candidates and companies get to know each other. Participants meet and exchange not only online on our exclusive matching platform but as well offline at our vibrant and fast-paced Meet & Match event.

<!- END OF TIMELINE ITEM -!> <!- TIMELINE ITEM -!>

Internship & Training

From June on..

Found your match?! The internships starts are flexible and depend on the availability of both, student and company. Yet a start in June/July is recommended.
The interns benefit from our inspiring Future.preneur Training from 25 June - 27 August, 2019. Whereas the employers get applicable insights into the future of hiring and people management at dedicated events over the summer.

<!- END OF TIMELINE ITEM -!>
We connect highly motivated young career starters with innovative companies - ranging from early stage to established businesses. Startups, innovation labs and cutting-edge SMEs participate to grow their teams. Their counterparts are highly talented and motivated students from different kinds of backgrounds.
In short, we are matching young bright minds with inspiring places to work.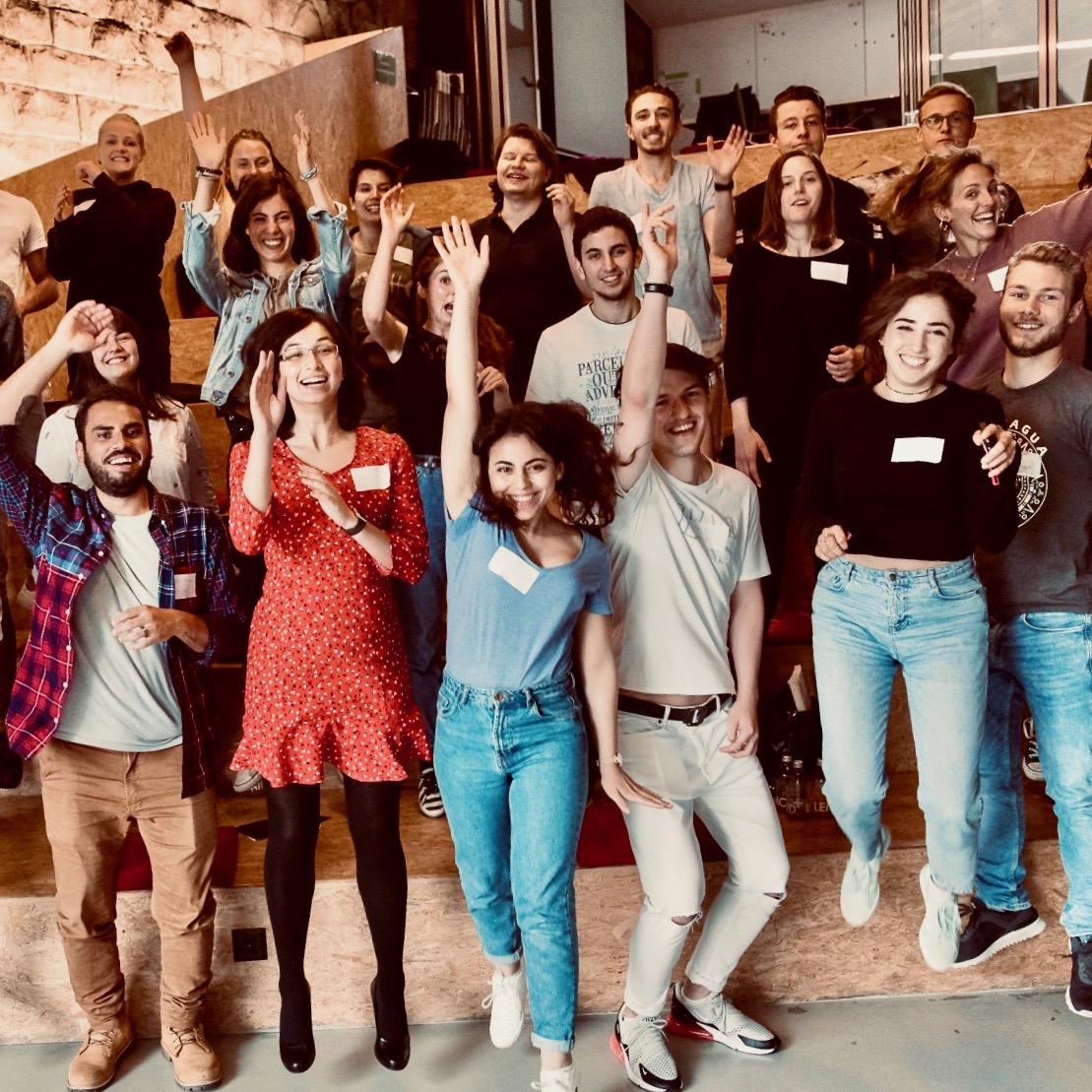 Students
Students who want to open a new chapter in their career, take on responsibility and find a job where they can have an impact.
Companies
Companies looking for an intern - possibly even aiming to find a long term employee or co-founder - while learning about new ways of hiring.
We believe that business should be done in a more regenerative way, where healthy humans and not only profit are at the center. We want to enable a bottom-up change of doing business with an innovative, entrepreneurial, and human-centered spirit. By connecting young talents and innovative companies we are strenghtening this new way of working - and creating new perspectives for both sides.